"You have made us a reproach to our neighbors,
    the scorn and derision of those around us.
 You have made us a byword among the nations;
    the peoples shake their heads at us.
 I live in disgrace all day long,
    and my face is covered with shame (Psalm 44:13-15 NIV)
Olympic fever continues in our home as we enter into the second (only second?) full week of the Olympic games. Michael Phelps wins his 500th gold medal, Katie Ledecky dominates to the point where she is out of the pool, dried off and sipping a Starbucks before the silver medalist touches the wall. The USA woman's gymnasts show that power and grace come in small packages. And the directors of the Rio Olympics assure everyone that it's perfectly Ok to dive into the green water. It's been quite a week and we haven't even talked about Usain Bolt's dominance in the 100 meter. I've heard that in the next Olympics, he will run it backward to make it  more fair.
So it's pretty much the same old Olympics. Compelling stories. Gracious, and not always so gracious competitors (We're looking at you Hope Solo). Heart warming and heart breaking stories.  I've often wondered if the popularity of the Olympics doesn't only lie in that it plucks our jingoistic heartstrings, but that it simply always delivers the entertainment it promises?
I have noticed something different about these Olympics. I've noticed an abundance of a witness to the competitors Christian Faith. Now we always have some of that. Atheletes will point a finger to the sky as they cross the finish line, thank God  for being with them, or my personal favorite, giving a nod to "The Man Upstairs"
But these testimonies seem much more sincere and articulate. Maybe I'm looking for them, or the social media has caught on to it. But I've heard incredible testimonies from the USA diving team, swimmers, Gymnasts etc. Even Michal Phelps talked about reading Rick Warren's "A Purpose Driven Life" and how influential it was on him.
But the most impressive testimony I heard was from gold medal swimmer Maya Dirado who, when asked about her faith and the difference it made said "I don't think God cares if I win."  Let that sink in for a moment. Because if that's true, it means that God also doesn't care if we lose.  And that's a good thing
While I appreciate the witness of the Christian athletes, I think it also can give the false impression that God is only there for the winners. That he only has a place in his heart for those who bring home the gold, who have success in life. It's potentially easy to give God thanks when everything goes well. But for most of us, we don't get the gold. We have plenty of moments where we don't come out on top.  And we might wonder is there any place for the losers in the Kingdom of God.
I think Dirado, in her own way gets it right. God's love and acceptance of us goes beyond individual achievement. God's plans for us go beyond any individual success or failure. God is still God and still loves us in our moments of failure as much as he is in our moments of triumph. Just because we stumble, or fall does not mean we have put ourselves outside of His will for our lives.
The Bible gives us a much broader understanding of God's relationship with us. Look at the verses at the top of the page. This comes from Psalm 44, one of the Lament Psalms.  Laments are exactly what they sound like.  A recognition that life isn't going right. That someone has lost.  They are frank and raw discussion about feeling abandoned by God.  They even sound a bit whiny at times.
I love the fact the lament Psalms are  in the Bible. They assure us that  there is a place for us when we feel abandoned, when we lose. They remind us God still loves us when we get a little whiney with us. Those honest discussions and prayers always bring the psalmist back to God.
So could it be th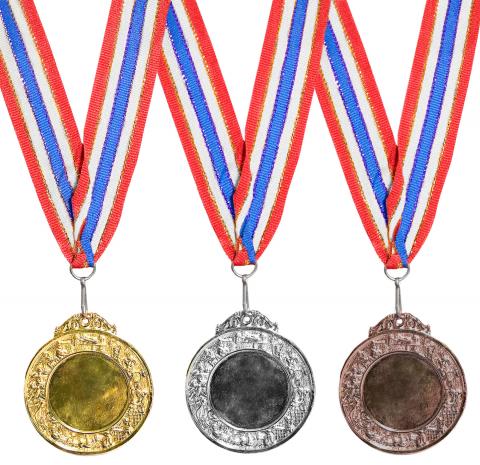 at we are called to have a witness for God when we succeed and when we fail? Might both places gives us a opportunity to share an incredible message of faith?  Wherever you are today, at the top of your game,or  if your only goal is to finish the race in one piece, I want you to know God loves you. And your life is a part of God's kingdom. God has a place and purpose for all of us.
In Christ,
Rev. Dr. Brian Jones <><