"So the other disciples told him, "We have seen the Lord!" But he said to them, "Unless I see the nail marks in his hands and put my finger where the nails were, and put my hand into his side, I will not believe." (John 20:25 NIV)
"You sh
ould have been there!" Most of us have had that experience where we missed it. We missed the party of the year,or "the greatest night ever" or an incredible event. And when we gather with the lucky ones who were there we inevitably hear, "You should have been there!"
It's not that we didn't want to be there, you understand.  But we can't be everywhere, as much as we would like to be.  We have responsibilities in life and duties to attend to that keep us from being everywhere. And often those responsibilites keep us from being where we would really like to be, and we miss the great event.  Just a few weeks ago I met with some friends who attended an, apparently, incredible seminar that I really wanted to attend. Unfortunately it fell on a day I had to perform a wedding. Oddly enough the bride and groom were  unsympathetic to my plight. So I msseid the seminar.
And we can live with that. We had to work. We had a prior commitment. We'll get over it.  but have you ever had one of those "You missed it events"  that you could have attended, but you simply didn't go?  Maybe you were too tired. Or the game was on and you decided to stay in instead? Maybe that left over pizza in the fridge and 20 hours of watching Netflix  was calling your name.  Then you get on social media and see all the fun your friends were having. You see a once in a lifetime event unfold before your eyes and you missed it simply because you didn't attend. "You should have been there!  Where were you?" You kick yourself for your poor choices.
Mutiply that by a thousand fold and you might begin to understand how Thomas felt as he joins the other disciples. Talk about missing a once in a lifetime event! Jesus has risen from the grave. Crucifed, dead and buried, now Risen. The Son of God is Alive.  And Thomas missed it. Thomas can't believe it. He refuses to believe it until he sees it for himself and can put  his hands in Jesus side or put his fingers in the nail holes in Jesus' hands. From then on Thomas will be known as Doubting Thomas.  So famous is he for his doubt that anyone from then on who demands extreme proof are called a Doubting Thomas.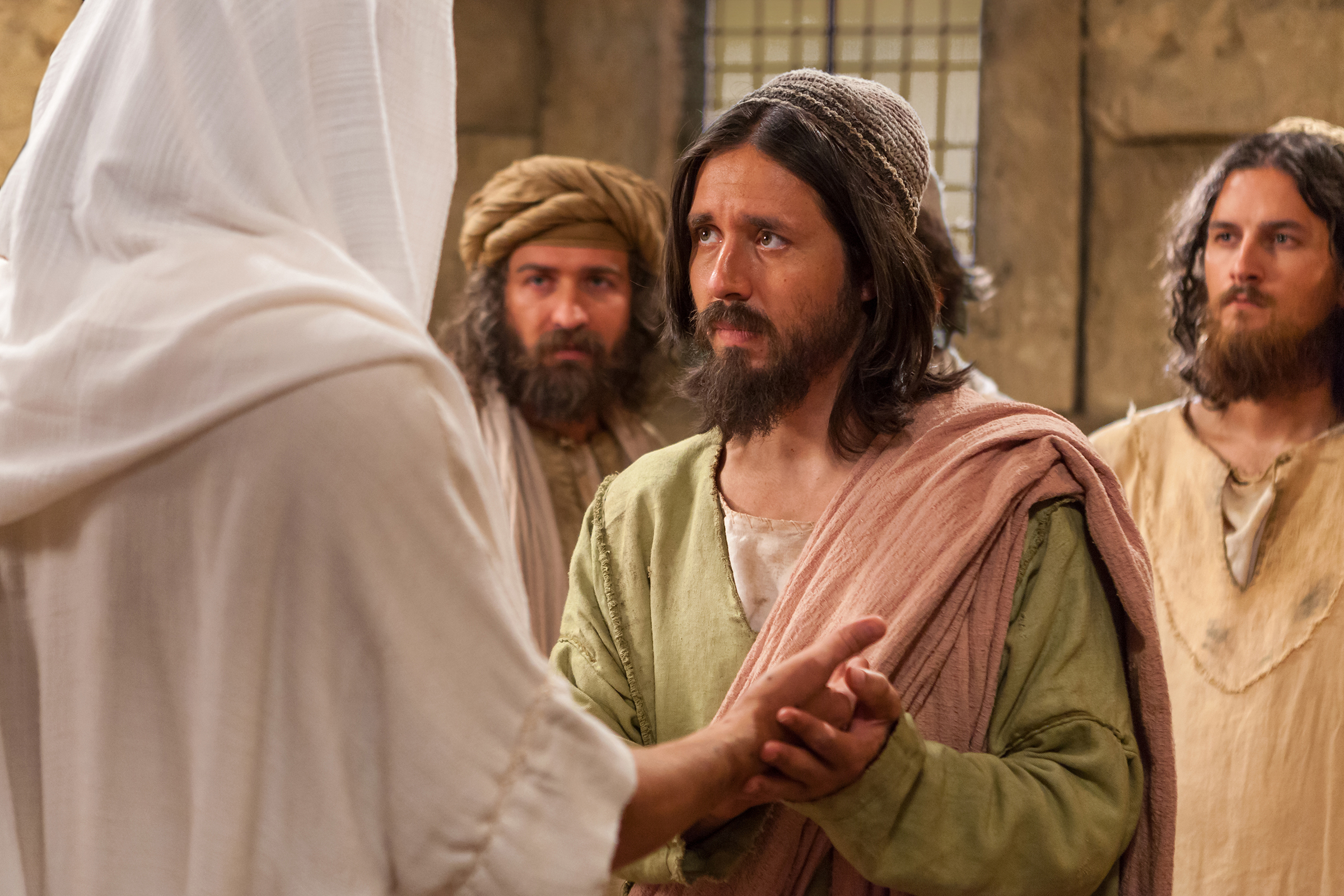 But that's not entirely accurate. Thomas' problem wasn't a lack of faith or great doubt. Thomas' problem is that he missed seeing Jesus when he appeared. I read a study note in a Bible once that said Thomas should have been called Absent Thomas, not Doubting Thomas.
We don't know why Thomas wasn't there when Jesus appeared.  He may have had good reason to be gone. Or maybe he slept in, took an early dinner that extended into the  evening. But whatever the reason, He missed Jesus because he was absent. Because he was absent, he missed seeing the resurrected Jesus. And doubt began to grow. You should have been there.
Thomas' plight is often our own.  When we are absent from the Body of Christ we miss the palpable presence of Jesus. And when we miss His presence or don't witness His movement doubt sets in. When we gather for worship, we are doing more than simply attending a meeting. We enter into the presence of God.  We hear prayer requests lifted and we witness God answering those prayers. We see people professing their faith, being baptized. We see people give their lives to Christ and become Born Again. While we don't put our hand in Jesus side, when we take communion we do experience His presence in the broken body and poured out wine.  And the more you experience it the deeper the fire of the Holy Spirit within your soul.
If you've been experiencing some doubt lately, or if the embers of your faith have cooled and lost their glow ask yourself is it doubt or an absentee problem? Have you allowed participation in the life of the church take a back seat to other priorities? Is the issue, not that God has been absent from your presence, but you've been absent from His? Don't miss out. Don't be absent.  The resurrected Christ is moving and redeeming the world. When it comes to experiencing Jesus the last thing you want to hear is "You should have been there"
In Christ,
Rev. Dr. Brian Jones <><