3 Not only so, but we also glory in our sufferings, because we know that suffering produces perseverance;" (Romans 5:3 NIV)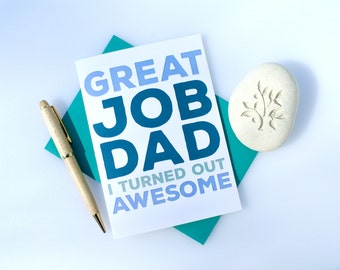 Yesterday was Father's Day and I, like many of you enjoyed the day with your family, with your Father, or at least thinking about them.  Before Father's Day I saw several interesting discussions from clergy as to if they celebrate Fathers Day in church. Interestingly enough, I didn't see this discussion around Mother's Day. There are some lines angels and clergy won't cross.
But many of them said they do not recognize father's day in church because it's not a Christian Holiday.  Some of these folks to be fair, are trying to hold to a Christian calendar and keep the focus on Christ. At the same time for many it came across as a triggered response that anything male celebrated in the church must be bad.
Regardless it seems to me they are missing the point.  There is something inherently Christian about celebrating both Mother's and Father's Day in church.  Yes, our focus must always be on Christ. And in full disclosure while we did have some specific prayers around Father's Day, I didn't preach on it. I would have but it's just not where the Holy Spirit was leading through the Scriptures.
But we celebrate because Fathers and Mothers represent in a tangible way the way God as our parent relates to us. They help us see and understand the loving nurturing side of God as well as the protective guiding part of God. In other words it's easier to sing "Good, Good Father" when you've experienced what a good father is.
There is also a redemptive nature to this as well. No, not evevryone had a "good father" but we can experience what it means to have God as our father. No one needs to go through life without a father.  Psalm 68:5 says God is the father to the fatherless.
It's also appropriate for us to celebrate because parenting is, well, it's hard. Yes, its wonderful, it's rewarding etc.  But it's also really hard. It's staying up with babies because they won't sleep. Staying up late when your kid isn't home because you are worried and now you can't sleep. It's doing things that are hard, or allowing your child to go through painful situations not because you don't love them, but because you do.
I vividly remember one of my pastors telling the story of being a missionary in India. he and his wife and three small children. The little boy had something wrong, a deformity with his feet. The doctors in the area lacked the equipment and skills to do the surgery and the family probably couldn't afford it even if it had been available.
But one Doctor told them to take coffee cans and roll them on the bottom of the child's feet several times a day and force a correct alignment. They were warned this will be very painful for the little boy. he won't like it. But do it anyway.
The Dr. was correct. The little boy screamed every time they rolled the cans across his feet, benign and pushing him to straighten them. The little boy would begin to cry as soon as they got the cans off the shelf.  He would beg for his father, who had always been there to protect him, to help him. At times the father would go up on the hill-side behind the house and weep.
The minister told us, it was the hardest thing I have ever done. Yet 14 years later I sat an watched our son win a tennis championship in college. What the little boy saw as punishment the father knew was the greatest expression of his love. He cared about what the little boy would become more than his momentary comfort.
I believe that's what Paul is getting at in this Scripture. We rejoice in difficulties not because we are masochists. But because in the end, we know we have a good father, A father who cares about the type of person we will become. A good father who weeps with us but who loves us enough to allow the fires of our problems, temper our souls.
You have a heavenly father who loves you. At times when we struggle it might seem as if he doesn't but he does.  whatever you are going through today, know that God does not abandon you and he will use every situation, if we let him, to help us become who he has always dreamed we would be.
In Christ,
Rev. Dr. Brian Jones <><